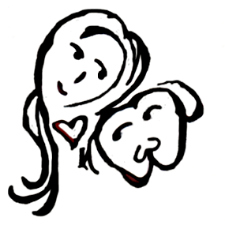 Louisburg Animal Clinic
Vet care with a heart
Practicing Compassion
Dr. Elizabeth Wilcox is proud to be the owner of the Louisburg Animal Clinic. The Clinic focuses on extraordinary client and patient care. We offer a wide range of preventative, dental, medical and surgical services.
As a mother, wife and small business owner, Dr. Wilcox is very sensitive to her clients' everyday challenges.
Let's talk about how your family can share a longer, more positive relationship with your pets!
Contact
Louisburg Animal Clinic
704 W. Amity Street
Louisburg, KS 66053

913-837-5341
Email Us
Clinic Hours
Monday: 7:00 am - 5:00 pm
Tuesday: 7:00 am - 5:00 pm
Wednesday: 7:00 am - 8:00 pm
Thursday: 7:00 am - 5:00 pm
Friday: 7:00 am - 5:00 pm
Saturday: 7:00 am - 1:00 pm
Sunday: Closed